14 years after the original film, Pixar has brought us an Incredible sequel. 
It's been a decade and a half since we were introduced to the world of The Incredibles. Superheroes are deemed illegal, and as such the Parr family – Bob (voiced by Craig T. Nelson), Helen (Holly Hunter), Dash (Huck Milner in this sequel), Violet (Sarah Vowell) and baby Jack-Jack – have had to renounce their superhero way of life and go into hiding.
While the first film focused on Bob – aka Mr Incredible – getting back in the game and trying to juggle his superhero life with his young family, the sequel flips the idea on its head. Though 'supers' are technically still outlawed, tech tycoon Winston Deavor (Bob Odenkirk) wants to bring them back into the limelight. He proposes a small campaign to Mr Incredible, his wife Helen (aka Elastigirl), and their close friend Lucius (better known as Frozone) that would bring the supers back into the public's favour. However, he believes that Elastigirl would be the best candidate to begin the campaign, and so Bob is forced to stay at home and look after his family.
Incredibles 2 does a brilliant job of illustrating the many facets of the word 'super'.
Sure, you've got the heroes out there fighting crime, but there's an argument to be made that those who look after the family at home and take care of the day to day stuff are just as heroic. Bob needs to re-learn maths to help out Dash, Violet is right in the middle of dealing with her first big crush on a boy at school, and Jack-Jack looks like he might be about to discover his super powers. It would seem as though we are on the verge of finding out just how 'Incredible' Robert Parr is.
Pixar's franchise has indeed grown up with its audience. The jokes are still as witty, albeit more culturally reflective; the family still just as loveable, if a bit all over the place; and the film's focus on Helen as the star of the show is an ode to the animation company's effortless application of inclusivity. It's never forced, either; you don't for one moment think, 'Oh they're just using Elastigirl as the hero so they have a strong female character.' There's just as much focus on Bob at home with the kids as there is Elastigirl out saving the world. Perfectly balanced – as all things should be.
Everyone will find something to enjoy in Incredibles 2. It's a light-hearted, family flick, but as always, there are references and nods that are just as much for the parents as they are for the kids. Just don't be surprised if most of the people in the cinema are aged between 20 – 25. We've been waiting a long time for this moment!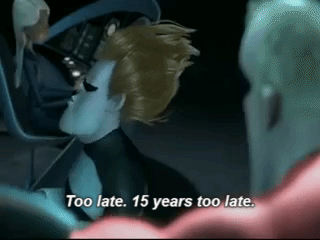 In cinemas: June 14, 2018
Starring: Craig T. Nelson, Holly Hunter, Samuel L. Jackson
Directed by: Brad Bird
Read our interview with writer-director Brad Bird