Music Editor Zoë Radas and Senior Contributor Bryget Chrisfield had themselves a good ol' watch party of the first episode of ABC's fresh live music show The Sound;  read their first impressions in gleaming frankness right here, and watch the whole ep on ABC iView.

As Bryg and Zoë set themselves up for optimal viewing, we're introduced to our hosts of the night: ABC alumnus Jane Gazzo (Recovery) and Bryan Brown (veteran Aussie actor lauded both locally and internationally), who introduce us to our musical guests throughout this one-hour-long slot.
Bryget kicks things off with an emphatic GIF.
Bryget: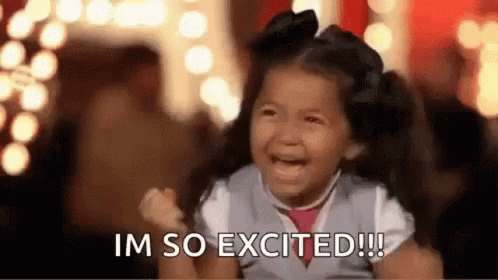 DMA'S, Criminals from new album THE GLOW (which just debuted at #2 in Oz, #4 in the UK, and #1 in Scotland) @ Carriageworks, Sydney
(Read our album review here, and our interview with frontman Tommy O'Dell here.)

B: DMA'S R killing it! And modelling the latest attire from Liam Gallagher's label Pretty Green by the looks of it. Sound great, tho! Is that cap Burberry?
Zoë: Meanwhile Mason on the piano in that furry-hooded coat makes me think of that dude from Dreamcatcher. Apparently this is Tommy O'Dell's fave from the new album – I can see it behind those luxe-dark frames.
Interlude: Local music news from Zan Rowe, including the news that Electric Fields join Briggs, Baker Boy and Thelma Plum in this year's National Indigenous Music Awards finalists.

B: I LOVE Zan so bloody much! Wanna B her!
Z: Absolutely an icon.
BENEE, Night Garden @ Domain Wintergardens, Auckland

B: [She] looks like baby Bjork!
Z: [She] turned up on JB's top 10 vinyl chart recently, to my happy surprise.
B: Dig her hardcore! I just got Toni Braxton You're Makin' Me High vibes.
Mark Seymour, Night Driving from Slow Dawn @ The Fyrefly, St Kilda, Melbourne

B: This song sounds like California Dreamin' in a way.
Z: Have you ever been to the Fyrefly?
B: GREAT venue. Alma Zygier played at the Firefly opening – how I discovered her!
Jerome Farah, I Can't Breathe @ Black Wolf Barbershop, Melbourne

Jerome introduces his track: "The reason I chose this song is, for one, it's the only song I've got. And two, it means a lot to myself and for my people as well… I've protested, signed petitions, done everything I could, and I still felt like it wasn't enough. So I believe I should use what was gifted to me and that is my music, my talent – the only thing I'm really good at. So, I used that to write this song. I hope you enjoy it."
Z: Oh Jerome… "This is the only song I've got." A supremely powerful track.
B: Wow, does it get more emerging than "This is the only song I've got" – SNAP!
B: Ok, stop – jinx moment from us. He's like a heaps better Bieber.
Colin Hay, Cameron Bird & Kellie Sutherland (Architecture in Helsinki), Ali Barter, Hayley Mary (The Jezabels), and Oscar Dawson (Holy Holy); Live It Up (by Mental As Anything)
B: Whaaaaat?! LOVE this song! #ripgreedy
Z: Ohh, Ali Barter's voice fits so swell! Love the little kitchen mood with Ozzie, and Hayley nonchalantly perusing Dirt Music.
FROM THE ARCHIVES: Midnight Oil, US Forces in Sydney during the 'Oils On The Water' tour, 1985

B: OMG vintage Oils! How spesh – volume UP!!!
Z: Yessss! The year of my birth. And the clarity of that voice!
B: Rob Hirst, tho (*clapping emoji, drumming emoji*). All Hail!
Nick Cave, The Ship Song @ Alexandra Palace (a sneak preview of Cave's An Idiot Prayer performance, which will be available to stream this coming Thursday)
B: Give me a few minutes.
[A few minutes are given]
B: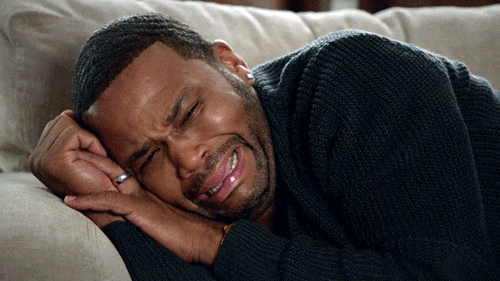 Watch the full episode of The Sound on ABC iView, and look out for next week's episode!